Banquet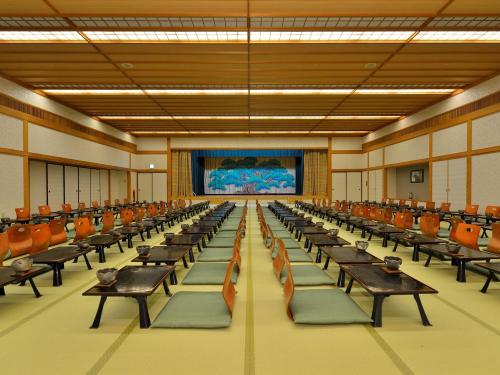 "Genseirin"
Biggest banquet room can occupy maximam 350 persons.
It is possible to setup stage or room can be devided into two smaller banquet rooms.
"Other Banquet Rooms"
9 different banquet rooms are available to meet different demands, from small private group to big corporate group.
We provide local seasonal flavors to our guests.
Please inquire for the details.